It's Not Just About How Much Life Is Left-
It's About How You Feel Living it!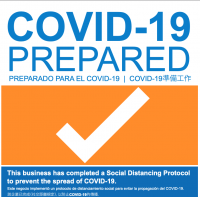 Since 1981, Dr. Jo English has been helping families return to health and happiness by  guiding them to turn on their body's "inner doctor".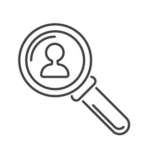 During your first appointment, you will be guided through a discovery session and given a personalized plan to start your healing journey.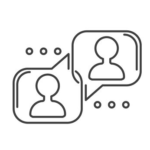 As your plan unfolds you will experience relief from past symptoms and start rebuilding
your physical health.

Now that you are stronger and healthier it's time to maximize that. We strive to get you to optimal health and happiness.
Restoring Your Health Naturally  – The Plan
Schedule Your Appointment
It's simple to make an appointment with us. Call 650-327-2626.
Follow Your Personalized Plan
Your personalized symptom breakthrough plan will be clear and geared for optimal results. All you need to do is follow it.
It's very exciting to experience relief and great results and we will be with you every step of the way.
Over the years I have experienced neck and low back injuries and I attribute my rapid recovery from them to Dr. English's excellent care.
Patient name withheld for privacy
I experienced a whiplash injury after I was rear-ended in a car accident. Despite medical treatment and months of physical therapy, I suffered from intermittent chronic pain for 7 years. Then, I discovered Oak Grove Chiropractic. After 3-5 months of treatment, the remaining pain was resolved. It felt like a miracle.
Patient name withheld for privacy
Seeing Dr. English has made a big impact on my health. Her treatments helped to stop the frequent migraines that I'd had for years. She helped reduce chronic swelling in my feet and legs.
Patient name withheld for privacy
What Makes Our 3-R Path to Health Process Unique?
Relieve- Decreasing and eliminating your pain and symptoms is our first priority. 

 After your initial symptoms have eased, we provide supportive care to repair and rebuild your body for a stronger, more resilient you! Restoring and maintaining your health at the optimum level for you is our ultimate objective. We want you to feel as good, happy and healthy as you possibly can!

Dr. Jo English has been providing safe, natural health care to the Bay Area Peninsula since 1981. She created the '3-R Path to Health' system that uses Activator Methods® chiropractic therapy, which turns on the body's "inner doctor" to relieve pain, restore health and improve vitality—painlessly!
What's Waiting Another Day Costing You?
How much longer can you afford to stay stuck in your pain and discomfort feeling lousy?
How many days of missing out on the fullness of your life can you take anymore?
What if you didn't do anything and you actually got worse?
CONTACT US
Dr. Jo English DC ACN
650-327-2626 CLICK TO CALL
681 Oak Grove Ave, Suite C, Menlo Park CA 94025
CLINIC HOURS
 By Appointment only